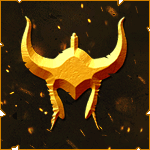 Content count

12

Avg. Content Per Day

0.16

Joined

Last visited
About DJV
Thanks dude, definitely! happy to mingle but always great to kick it with fellow aussies.

We make it work man, upside down is where its at.. didn't you hear?

Sybren

reacted to a post in a topic:

Introduction - DJV

Welcome! Great name by the way.. I have a fiance and little one too bro, know what it's like working around a busy schedule, family etc.. Keen for a revs trip or 2 dude.

Welcome! Looking to be a great community & I look forward to seeing you in game.

DJV replied to Mister_Hood's topic in Introductions

Welcome mate, Stay 45 def! Go maxed everything else.. that's what I'm working on.. least it's cheaper to pk with 45 def welfare gear haha.

Hopefully you enjoy the multi pking man, all over organizing a trip with you to get involved with the clan.

Welcome dude, Keen to get into some pking with you!

DJV replied to SweetGreens's topic in Introductions

Welcome! Looking forward to catching up in game man.

Sounds like I'll be starting the Aussie crew then! 😉 I'm assuming my cb and stats are good to go? New to zerk life that's all.

Thanks man! Is there a few Aussies on the scene in this clan? Not that it matters but just keen to know how active the clan is when it's peak times for Aussies.

1) What is your first name? Dylan 2) What is your age? 25 3) Where are you located? Australia 4) How did you find out about Vengeance or who introduced you to us? Google & online 5) Are you planning to join Vengeance in the future? Yes 6) What is your discord username? (include the 4 digits) DJV#7399 7) Tell us more about yourself: Hi guys, The names Dylan & I'm from Australia.. been in the runescape scene since pre eoc, all over the pking for awhile now & have recently turned zerk from maxed 1 defence. Keen on making some bank with a cool med zerk clan through revs, pvm & pk. Let's get some guys! Username is InXperienced if you want to give me a search or say hey in game!