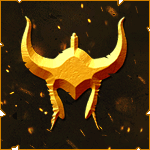 Content count

13

Avg. Content Per Day

0.12

Joined

Last visited
About asdkadafklak
asdkadafklak replied to Thomas's topic in Aftermath

asdkadafklak replied to anderrr's topic in Public Guides

Ty for the guide, does it always spawn in the same place?

Looks good, what software are you using?

GTA V Roleplay and Red Dead 2 currently.

asdkadafklak replied to Capriatti's topic in PvP Zone

Lmao, was he training or pking?

asdkadafklak replied to Connor's topic in Aftermath

Thanks guys for the welcome Sure @sybren it's twitch.tv/sams

I play alot of GTA V, on roleplay servers. Currently hooked on RDR2 (PS4)

asdkadafklak replied to hemmoo's topic in Runescape Chat

1) What is your name? Call me Sam. 2) What is your age? 26 3) Where are you located? Sweden 4) How did you find out about Vengeance? I've been talking to Spray (Darra 4 Ever) who told me to check out the forums and make a application. 5) Tell us about yourself: I'm 26 from Sweden, I work fulltime in media, I'm also a streamer on twitch, I don't stream Runescape, mostly roleplay. I've been playing RuneScape on and off since Classic, quit like every sane person when EOC came around. Started playing about 2 years after 07 released, got tired and quit. Now I've started again I have some previous clanning experience, was in Mayhem Makers on my pure back in the days. Hoping to meet a ton of cool lads here.