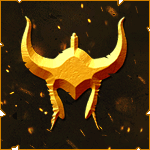 60AttKappa
Thrall
Content count

14

Avg. Content Per Day

0.12

Joined

Last visited
About 60AttKappa
60AttKappa replied to Thomas's topic in Clan Discussion

lol cant wait to get 99 att

60AttKappa replied to Rude's topic in Other Games

If anyone play Smite on PC hmu

60AttKappa replied to MeltSC's topic in Runescape Chat

if you ever need help with ba minigame pm me in game im at least lvl 3 in everything. RSN 60AttKappa

60AttKappa replied to Trae's topic in Runescape Chat

Nice! good hustle. Never done raid might try if you guys are willing to teach

60AttKappa

reacted to a post in a topic:

Heavy vs light ballista

60AttKappa replied to LeaksCity's topic in Graphics

GFX are dope af! Nice work Leaks.

Thanks guys getting a good vibe from this clan. I look forward to gaming with you all.

60AttKappa replied to Wolf12433's topic in PvP Zone

60AttKappa replied to TheDark's topic in PvP Zone

Bro i never find people with rune risk let alone dragon lol. Nice pks

Thanks! Look forward to meeting all the Viking members.

60AttKappa posted a topic in Introductions

1) What is your name? Real name is Kevin aka Yogi. RSN is 60AttKappa 2) What is your age? I'm 28 years old. 3) Where are you located? I travel monthly between P.R and N.Y 4) How did you find out about Vengeance? A bot in bounty world. 5) Tell us about yourself: I have been playing RuneScape on and off for about 10+ years. I have pked on most account builds, and I currently have 3 of them a Gmaul Pure, Zerk, and a CB114 Main.