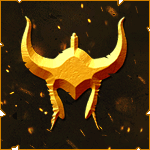 Content count

37

Avg. Content Per Day

0.16

Joined

Last visited
About wildy
good luck with the account mate

nice man good luck with the rest of your goals

wildy replied to Connor's topic in Goals & Achievements

okay sweet didn't know that ill get the info form one of the ranks

alright guys. made a post like 2 weeks ago saying about turning my maxxed 75 att 1 def 99 prayer account into a zerk this is nearly complete got barrows gloves just working on stats for monkey madness 2 maybe 20 levels in total so hopefully aiming to have this done this weekend just wondering if I can get the power to talk in discord again. thanks james.

I think it is time!!! will update you all with my progress later today connor I will get hold of you on discord again ill pm you from my other account if your on

Alright guys I introed to you guys last year was pking for around 1-2months but went inactive as I wanted to make a rune pure and also got attack on my maxxed med account (86 Attack now) Quit not long after on the account wish I didn't as this meant I had nothing to come on trips with but as I starting making the rune pure I just ending up enjoying the pure scene and ended up making a maxxed 1 def pure 99 prayer account (93 combat maxxed 75 attack) just wondering what sort of pulls on midweeks you get also is there more GMT players now as that was the only problem I found when pking trips was always quite late cheers. as you guessed deciding 45 def for big dick rune pure. thanks.

wildy replied to Trae's topic in Runescape Chat

need to get into raid for sure!