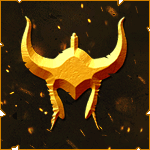 Content count

17

Avg. Content Per Day

0.12

Joined

Last visited
About wildy
Welcome I am a engineer aswelll

wildy replied to Capriatti's topic in Introductions

welcome mate see you around

wildy replied to Shottix's topic in Real Life Chat

wildy replied to Wolf12433's topic in Introductions

yo welcome mate also a intro see you around

Welcome bro.. also a intro

wildy replied to Trae's topic in Runescape Chat

need to get into raid for sure!

some good kills looking forward to some of this action soon

Connor

reacted to a post in a topic:

First trip tonight

First time pking tonight was really good looking forward to the next time made around 3m

Hi mate. I have a near maxed 60 attack 70def/also making a 75 attack 70 def account what should be finished in the next 2 months or so just gotta quest and get a few stats. rsn: wildernesss/wildernessss

1) What is your name? James 2) What is your age? 27 3) Where are you located? England 4) How did you find out about Vengeance? Someone ask me to join few months ago 5) Tell us about yourself: Work full time play osrs in my free time when I am not out. Haven't been in a active clan since the end of rs3 was in a few clans one of the main ones for few years was (serenityrs) miss the good old days off multi clan pking so thought I would give it ago again will be in discord over the next few weeks to see what everyone is like.