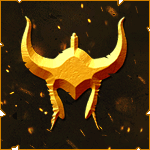 Content count

28

Avg. Content Per Day

0.19

Joined

Last visited
About Danny
Danny

reacted to a post in a topic:

SavLesauvage Intro

Totally misclicked quote when scrolling on phone so sorry about that but welcome and if you are looking for a home for your pure feel free to pm me

Posting intros everywhere <3

Previously Fi Danny rn it's 2 Def Danny

Danny replied to Sybren's topic in Goals & Achievements

Danny replied to Twinkleberry's topic in Introductions

maxed in a month you must think i dont have anything to do irl lel

#vengonmychest is that a thing?

if not it should be 

k bye

 

like all of them started the acc as pure so halfway to mith gloves

this is why i stick to pking

This is a pic of my current bank and stats, I plan on getting 60 soon after I finish questing then I can start the slayer grind. Training will be slow because it will be through slayer but as you can see my bank is lacking pretty hard and I need to buy rigour and augury. Any good money making suggestions or any suggestions period feel free to comment them below! Can't wait to finish this account and pk with the big boys.