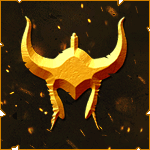 Content count

5

Avg. Content Per Day

0.03

Joined

Last visited
About Dinky
Dinky replied to Bawv's topic in Introductions

nice intro dude, age is just a number! im 25 and sweat this game nearly every day :S

@Omimden I will once it's up to scratch! @Sybren thanks dude, I did say to zwey that this website looks pretty amazing tbf so fair play to you

Connor

reacted to a post in a topic:

Dinky's Intro

Thanks people, yeah not bad tbf, hope all is well with you @Connor

1) What is your name? Scott but call me Dinky 2) What is your age? 25 3) Where are you located? U.K 4) How did you find out about Vengeance? Was at pc, thought I'd check it out as I thought veng closed, turns out EZ members are there! 5) Tell us about yourself: Was in misfits a long time ago on my pure, Elite zerks on my zerker (Dinksta) left ez to go main. now in the making of a tank so here I am!