Content count

850

Avg. Content Per Day

1.35

Joined

Last visited
About Euthanize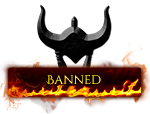 Euthanize replied to Zewy's topic in Clan Archive

For ur case and high tier pvm, range tank wud b ur bet. But med buold is the most versatile build which gives u best of all worlds

Euthanize replied to Choke's topic in Runescape Chat

I forgot i made this much money lololol

Connor

reacted to a post in a topic:

Last Nights Trip

Apparently the boys were very hungry last night and decided to go pking. I just found out about this and the loots were pretty good. The boys scrapped with PD at glory hill last night. They layed down the law for the entirety of the fight, however, PD's superior numbers ended up causing the boys to pull out. They deserve to be acknowledged, well done boys. They peaked at 18 strong warriors last night and seems like they ran where ever they went. Thanks for the scrap, here are the looties! LOOTS: #VENGUP

Im best brid in clan hello

Euthanize

reacted to a post in a topic:

HUGE LOOTS and sick scraps ft. CT & VR & VNG

The mighty Vikings of Vengeance sounded the war horn, and the deadliest vikings came to answer the call. Fifteen strong men against the thousands that were waiting in the wilderness. The odds were not in our favor, but that did not stop us! Odin would have been proud! Our day began in the rev caves, where we pked for 2 hours, straight, unopposed. Although there was very little action in the caves, we cleared all the random pure teams which were out, even one which was silly enough to try and return. Our duration in the caves were highlighted by snagging two ZGSs, one off a garbage pker from an even worse clan (Jajoil). We stayed in the caves for about a half hour longer, assuming we would see some action. Unfortunately, no one showed up. We decided to venture deeper into the wilderness, hoping to find some action as our hunger was growing. We telied up to GDZ and proceeded to snipe single VR members on a few different worlds. We then caught a group of them and began to scrap for a solid 10 minutes, transitioning and dropping piles like a fat boy on cake. Unfortunately, as we were wrapping them up, CT decided to invite themselves. We scrapped with them for another 10 minutes before we pulled the boys out. Recognizing their superior manpower, we decided to test our luck at Glory Hill. A handful of hops led to our next scrap, again we found CT. This fight offered more profits than our previous scrap, snagging a balista immediately. As the fight progressed, our confidence was rising as we dropped a few quick piles through excellent coordination. We battled them for a few minutes; however, recognizing their superior numbers, we made the call to pull out. We transitioned over to Altar, where we sniped some slimy singles pkers, before ultimately ending the day. Nonetheless, huge thanks for the action today, CT, VR! Special thanks to Turmoil for the ZGS donation! LOOTS: Part 1: Part 2: #VENGUP

I just discovered this new boss its name is zulrah and boy is da muhnay good, but vorcalf is always a nice substitue for quick gppp those are the two that ima start farming.